Potatoes are the ultimate comfort food – what is better than a steaming bowl of potato soup on a cold day? When adding potatoes to your grocery list, you might think, "Po-tay-to, po-tah-to…right?!" Not necessarily! Choosing the right potato is key to getting the most flavour out of your winter soup. With one savory bite, it is so easy to understand why!
Not all potatoes are created equal
To pick out the best potatoes for your soup, you must first determine what kind of soup you want to make. Is it thick and creamy or is it a light broth soup with firm, diced vegetables?
Different varieties of potatoes have different starch content and skin thickness. They also react to heat differently.
Potatoes that hold their shape
Red potatoes have a lower starch content and waxy texture, allowing them to hold their shape after cooking. They stand up well in broth soups and stews – behaving more like carrot chunks.
White potatoes also make a great addition to broth soups. With delicate, thin skin, there is no need for peeling. White potatoes are best for boiling and have a mild and subtly sweet flavour.
Looking to thicken your soup?
Russets or all-purpose baking potatoes are high in starch and low in moisture. In soups, they will soak up the liquid and lose their shape. This makes them the ideal choice for making creamy soups or thickening a runny soup. Try using Russet potatoes to create the perfect Loaded Potato Soup.
Our potato recommendation: The Polar White

The Polar White has beautiful skin and a smooth, creamy texture. It just may be the best white potato you've ever tasted! It is excellent boiled and makes the perfect addition to any soup!
Enjoy EarthFresh's favourite soup recipes
– remember to use the right potato for ultimate flavour!
Choose EarthFresh Yellow Potatoes for this recipe. High in potassium, a good source of Vitamin C and low in fat! Try serving this gluten-free soup for lunch or dinner.
Our cozy Crockpot Tuscan Potato and Sausage Soup is full of flavour and is thickened with EarthFresh Polar White potatoes.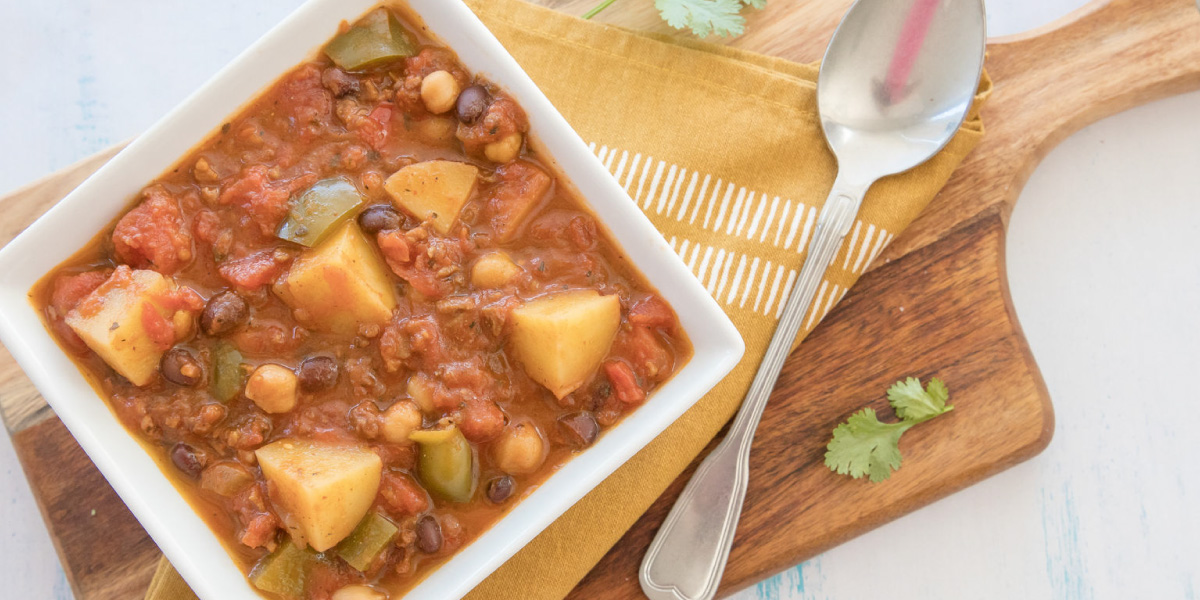 Your family will love this perfect winter supper made with organic red potatoes. Prep a batch of this hearty chili for easy lunches all week!